Live at North Gate: Concert by Michael DiMucci on April 28
On April 28 at 3:00 pm, tenor Michael DiMucci will be at North Gate with a program on music from the 1950s and 1960's. This concert will be the 3rd part of his Americana series.
The concert celebrates historical music from Doo-wop to Folk to the early beginnings of Motown and early rock & roll.
Tickets are available at BrownPaperTickets.com (click on the graphic below), and we will also be selling them at the door.  Tickets will be cash and check only at the door.  For questions, please email bvhsri@gmail.com or call Jason at 401-862-4202.
To buy tickets online, click on this link or on the graphic!  BrownPaperTickets.com: https://www.brownpapertickets.com/event/4105521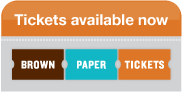 Michael DiMucci studied piano with the late Chester Fruscione of Trenton, New Jersey and further at the Westminster Conservatory of Music in Princeton, NJ where he also studied pipe organ. Mr. DiMucci has played at several RI venues for special events as well as his own concerts and recitals such as Linden Place, Blithewold Mansion, Mount Hope Farm, The Dunes Club and others. As a singer, Mr. DiMucci apprenticed at Boheme Opera in Trenton, NJ for two seasons with
Maestro Joseph Pucciatti and studied voice with RI baritone and Artistic Director of Opera Providence, Rene de la Garza. He has performed throughout the New England area in large and small venues for concerts, private recitals, special events and weddings and was a regular guest artist at the University of Rhode Island's Opera Workshop. There Mr. DiMucci performed many lead tenor
roles including Tamino in The Magic Flute; Nanki-Poo in the Mikado; Ralph Rackstraw in H.M.S. Pinafore; Rinuccio in Gianni Schicchi and Matt/Larry in Face On The Barroom Floor. Mr. DiMucci has also performed in concerts and recitals for Opera Providence as a guest singer. He has performed with the RI Philharmonic as a guest soloist and been a part of a large concert series for the
Town of Bristol, RI annually. Because of his diverse musical background, Michael is at home singing Broadway/Musical Theatre, Opera, classical literature, as well as jazz and the American Songbook.
He has recorded two studio albums, "O Holy Night" — a classical and secular Christmas album and his second CD, "Impossible Dream" contains Broadway and classical crossover and Italian selections including the work of RI composer Dr. Enrico Garzilli.  In addition to his studio albums, Michael has several live recordings and demos to his credit. Michael 2013 recording: "PRIMAVERA: Michael DiMucci Live" is currently available for download and features several original compositions by Mr. DiMucci. Michael's new album is currently in
development and scheduled for release in Early Fall 2019.
Michael DiMucci is co-owner of an Art, Music and Beauty Studio, One Studio SMOOCH in Cranston, RI with Jenny DiMucci where he teaches art class, as well as piano and voice lessons throughout the week. Michael currently resides in Western Cranston, RI with his wife, Jenny, and sons, Nevan and Remy.